St. Petersburg, Florida, is a bustling city with a lot to offer its residents. From the beautiful beaches to the incredible restaurants, there is something for everyone. Crescent Heights is an impressive neighborhood known for its luxury homes and impressive views that is quickly becoming one of the most desirable places to live in the city. As a result, buying a home in Crescent Heights is an excellent investment that is sure to pay off in the future.

Here are a few reasons why you should consider buying a home in the Crescent Heights, St. Petersburg real estate market.
Location

Crescent Heights is centrally and conveniently located, as you are just a short drive away from all of the best that St. Petersburg has to offer. Whether you want to spend a day at the beach or explore some of the city's best restaurants, you'll be able to do it all from Crescent Heights. Thankfully, the area is largely protected from hurricane and storm damage due to its location on the Gulf Coast. Unlike many other areas in Florida, Crescent Heights is located in a non-flood zone, meaning residents do not have to worry about pricey flood insurance premiums.
Easy walking and biking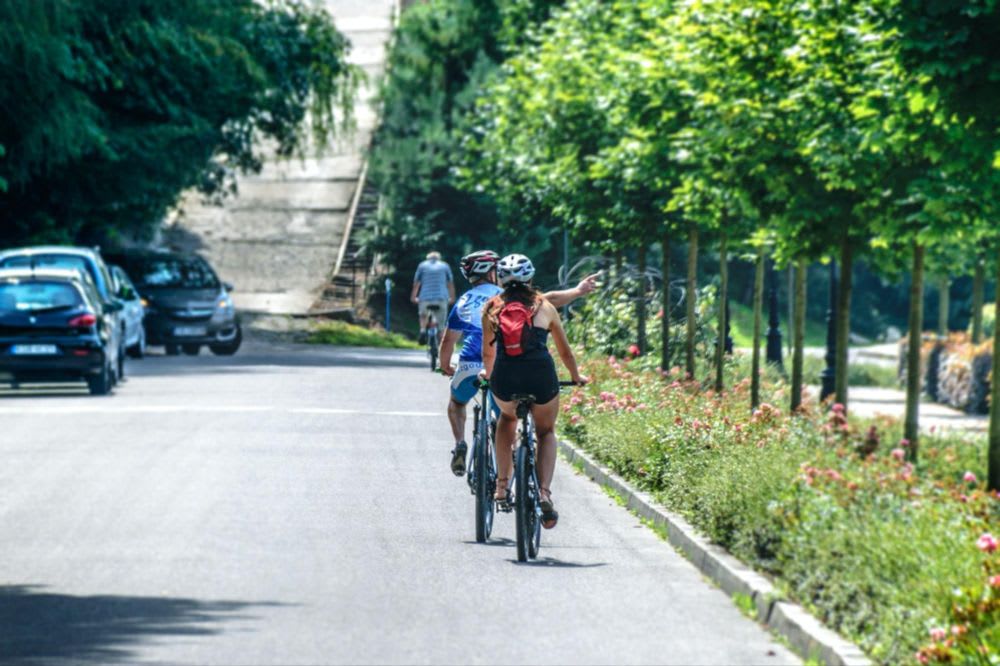 Photo courtesy of Pexels

As any resident of Crescent Heights will tell you, one of the best things about the neighborhood is its walkability. You can find everything you need within walking distance, with a variety of shops and restaurants just a short distance away.

On those occasions when you do need to venture further afield, downtown St. Pete is just a short bike ride away, making it easy to explore the city on two wheels. Whether you're looking for an afternoon of retail therapy or a peaceful nature stroll, Crescent Heights has you covered. So, come see for yourself why this vibrant community is one of the best places to call home in St. Petersburg, Florida.
Friendly neighbors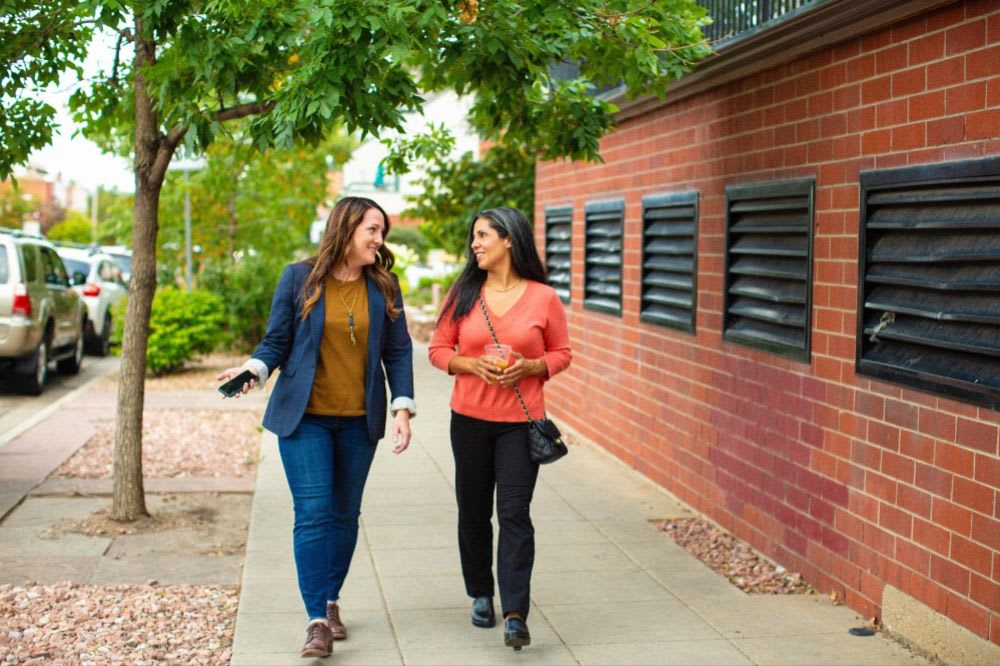 Photo courtesy of Unsplash

If you're looking for a tight-knit community where everyone looks out for one another, Crescent Heights is the perfect place for you. The neighbors here are friendly and always willing to lend a helping hand. Whether you need help with yard work or just want someone to chat with over a cup of coffee, you'll always find someone willing to lend a listening ear. If you're looking for a place to raise a family, this is the perfect neighborhood for you. The area is filled with young families, and there are plenty of nearby schools and parks. If you're looking for a place to call home, Crescent Heights, St. Petersburg, FL, should be at the top of your list!
Lots of character

Crescent Heights is one of the most unique and vibrant neighborhoods in St. Petersburg. The eclectic mix of homes offers something for everyone, from historic bungalows dating as far back as the 1920s to modern homes. The neighborhood has an artistic vibe and is known for its colorful murals. If you're looking for a place to call home that has it all, look no further than Crescent Heights. You won't be disappointed.
Excellent schools
Photo courtesy of Unsplash
As parents of young children, we always want what is best for them. We want them to have every opportunity to succeed in life, and that begins with a good education.
There are many excellent schools nearby when you buy a Crescent Heights, St. Petersburg home. It is located in the best school district in the Tampa area,
Pinellas County Schools
, which is home to a number of excellent public elementary, middle, and high schools.
Another renowned school in the area is
Shorecrest Preparatory School
. Founded in 1951, Shorecrest is a private, college-preparatory school serving grades Pre-K through 12th. The school's rigorous academic program provides a well-rounded education that helps students succeed in college and beyond. In addition to its excellent academic reputation, Shorecrest is also known for its beautiful campus, which features lush gardens, stately palm trees, and a stunning view of the bay. If you're looking for a top-notch education for your children, buying a home in Crescent Heights is a great choice.
Fantastic local restaurants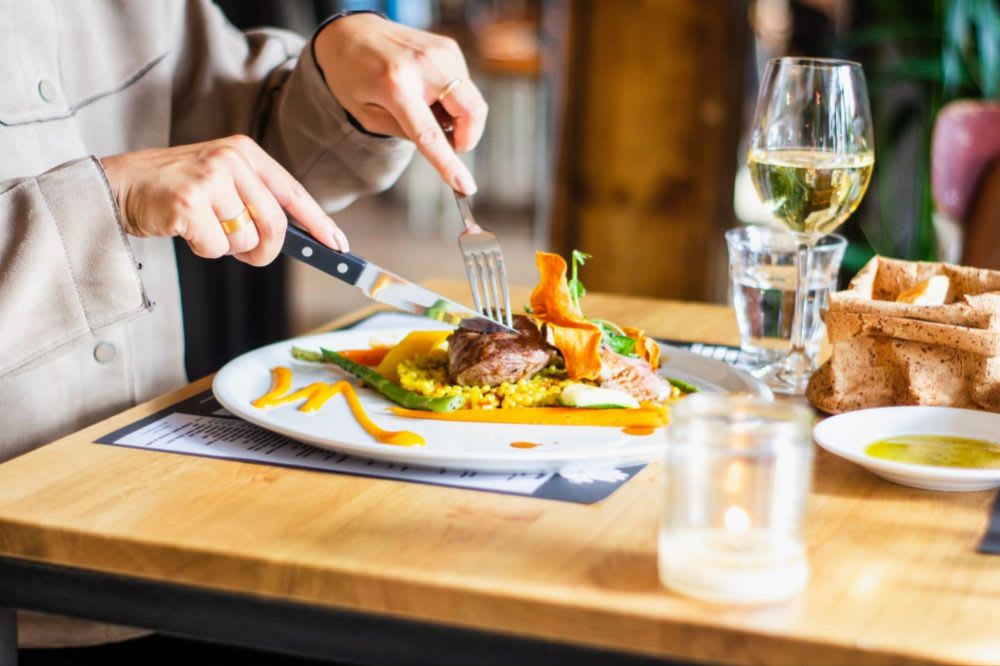 Photo courtesy of Unsplash

When deciding to buy a home, Crescent Heights should be at the top of your list for many reasons, but especially for the delicious food options that are conveniently located nearby. La Segunda (2424 4th St N) is a Cuban bakery that has been serving Tampa for over 95 years and recently opened a location in St. Pete. They are best known for their traditional Cuban sandwiches, which are mouth-wateringly juicy and flavorful.

Another great option is Trip's Diner (2339 Martin Luther King, Jr, St N), an all-day breakfast spot known for its pancakes that will make your taste buds jump for joy. They also have gluten-free and vegan options! If you're looking for something on the healthier side, look no further than Neighborhood Joe (2609 Martin Luther King, Jr. St N), with made-to-order acai bowls, wraps, smoothies, and coffee.

Lastly, if you need a pick-me-up, SOHO Juice Co. (2200 N. 4th St) has got you covered, with unique flavors of cold-pressed juice like watermelon basil and turmeric ginger lemonade. As you can see, there are many reasons to purchase a home in Crescent Heights, but the food options alone make it worth it!
Crescent Lake Park

Crescent Lake Park is one of the many reasons why real estate in the area is in demand. The park is well-kept and offers a variety of amenities, including a playground, picnic area, walking trail, and fishing pier. The location is also excellent, as it is just a short drive from downtown St. Petersburg and the beaches.
Views
Another reason to buy a home in Crescent Heights is for the incredible views. Many of the homes in Crescent Heights offer stunning views of downtown St. Petersburg and Tampa Bay. When it comes to real estate, Crescent Heights is in a class of its own.
Situated atop one of the highest points in St. Petersburg, this exclusive community offers breathtaking views of the city skyline and the surrounding bay area. Whether you're watching the sun rise over the Gulf of Mexico or enjoying a front-row seat to the city's vibrant nightlife, there's no shortage of reasons to fall in love with Crescent Heights.
If you're looking for a luxurious place to call home, Crescent Heights should be at the top of your list. You'll be able to enjoy these views from your own backyard!
If you are interested in exploring homes for sale in Crescent Heights, St. Petersburg, contact
Leah Herzwurm
at Herzwurm Homes. As one of the leading real estate agents in Florida, Leah serves a wide range of neighborhoods and has access to
exclusive properties
in the area. Leah can help you find a property that's perfect for you.
*Header photo courtesy of Shutterstock