Pinellas County schools
Pinellas County is located on the west coast of Florida and includes the popular city of St. Petersburg, known to locals and fans as St. Pete. Pinellas County has been growing. It is in demand, and for a good reason. Pristine beaches along the Gulf of Mexico, island vibes, beautiful recreational areas, including world-class golf courses, and tangerine sunsets are just a few of the reasons people move to the Pinellas County area. Sunshine and warm weather year-round draw people in looking to escape from the cold winters in other parts of the country. But Pinellas county isn't just sun and fun. The county also has excellent schools in many different formats that draw families to the area.

Pinellas County is served by Pinellas County School District as well as charter, magnet, and private options. Pinellas County Public Schools is the seventh largest district in Florida, with 150 different schools. The district has won many awards and is noted for its excellent teacher and school quality. If you're looking for schools in the Pinellas County area, this guide will help you narrow down the best choices.
Public Schools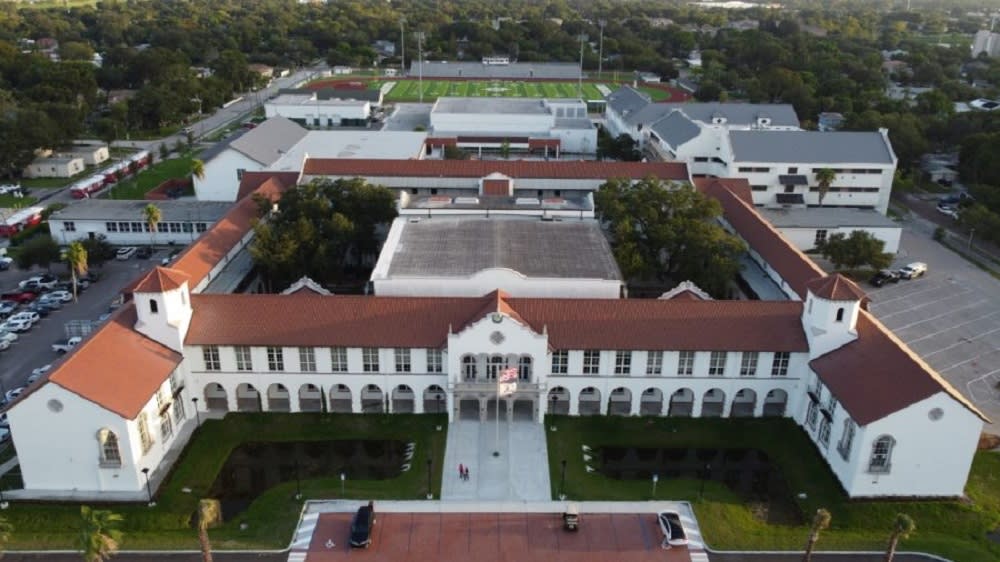 St Petersburg High School
The
Pinellas County School District
is the public school option for all of Pinellas County, including the St. Petersburg area. So, although there is no St. Petersburg school district, the city is served by the county district. Public schools in the Pinellas County School District are award-winning and offer some of the best schools in the country.
St. Petersburg High
is a highly-rated public high school in St. Petersburg. They're proud to be known as the home to the first International Baccalaureate Diploma Program in all of Florida. In addition, the school hosts an award-winning chorus and band, several excellent athletic teams, and rigorous academic programs.
Charter Schools
Charter schools
are part of the Pinellas County School District. However, they are different from traditional public schools because they operate under a performance contract that frees them from the regulations that bind many traditional public schools. As a result, charter schools are free for citizens of Pinellas County but often offer a wide array of innovative curricula and programs for students. Charter schools often have a collegiate atmosphere and challenging, engaging curriculum that produces amazing results for students and their families. Pinellas County Public Schools offers several charter options for families.
Plato Academy of St. Petersburg
is a highly ranked, award-winning charter school serving grades K-8. Plato Academy focuses on serving the whole child, with an emphasis on solid family values and discipline in the classroom. With a small teacher-to-student ratio, students are able to achieve their full potential. Another excellent charter school is
Pasadena Fundamental Elementary School
. Here, expectations for students are defined as clearly as possible to set them up for future success. In addition to academic excellence, students log volunteer hours to give back to the community, and there are a variety of after-school clubs for further enrichment.
Private Schools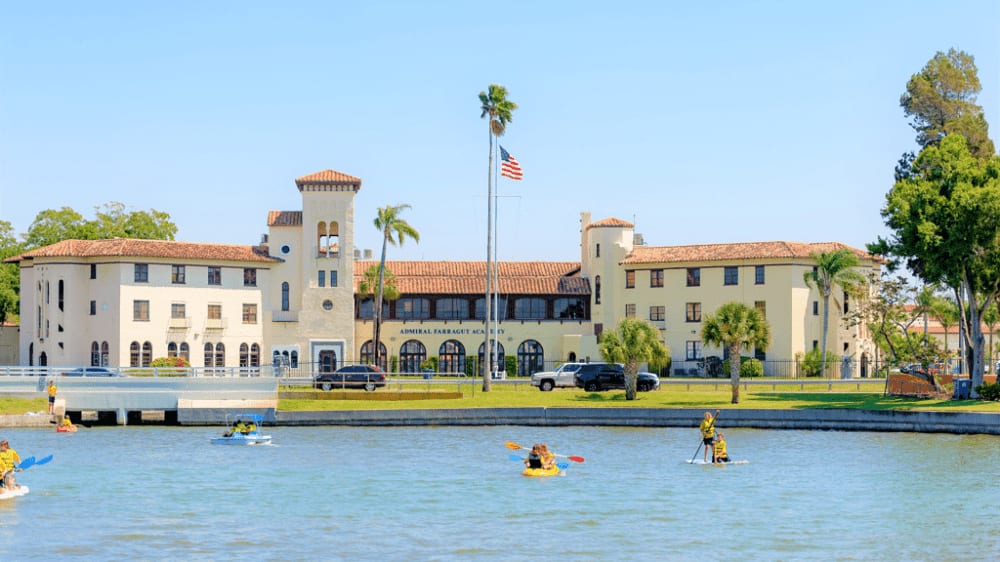 Admiral Farragut Academy

Private schools are schools that are privately funded by tuition and donations and are not part of the public school system. Private schools are not held to national or district standards, and their curriculum focuses on the desires of the families and donors. Private schools may have a religious component, and many have innovative, creative curriculums with ample funding to create novel learning experiences for students.
In St. Petersburg, the
Admiral Farragut Academy
is an international, private boarding school focused on rigorous academics and college placement. The
Shorecrest Preparatory School
provides students with a safe environment in which to learn decision-making in addition to academic subjects. For a religion-centered curriculum, look no further than
St. Petersburg Christian School
, where academic subjects are mixed in with Bible studies to give students a strong academic and spiritual foundation.
SailFuture Academy
is a foster care agency and a private school serving teens at high risk in Florida. It's a holistic program designed to equip students for future success. Another excellent institution in the community is
St. Petersburg Catholic High School
. Striving for excellence, the school pairs academic instruction with spiritual grounding. The
Canterbury School of Florida
works toward its goal of "Enlightenment With Compassion" by bringing together students, staff, faculty, and family. It's a highly-rated school with great academic programs.

No matter your preference, Pinellas County has an amazing selection of schools to choose from. From highly rated public schools to exclusive private options, there's a great school for everyone in the Pinellas County area.
Leah Herzwurm real estate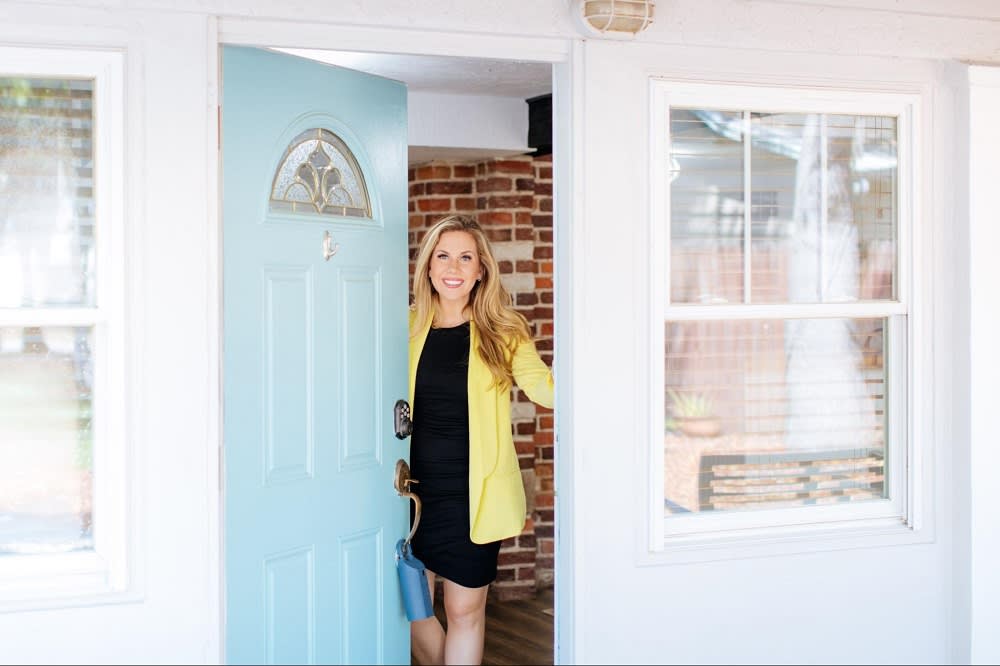 With so many rigorous, high-quality schools to choose from, it's no wonder that Pinellas County real estate is growing year over year. The Pinellas County area has a median home listing price of $441,000, which has been trending upwards 26.4% year over year as of June 2022. With increased real estate growth, the market in Pinellas County can be quite competitive. The best way to start searching for a home here is to hire an experienced realtor to guide you through the process. A realtor has the knowledge, experience, and connections to help you find the perfect listing and navigate the negotiation process.
If you and your family are looking to relocate to the Pinellas County area for the great schools, endless sunshine, and beautiful beaches, the team at
Herzwurm Homes
is ready to help you find your dream home. With extensive experience in the Pinellas County area, they are ready to find you the best listing to fit your family's needs. Their impeccable customer service, negotiation skills, and experience will help you get your family into the Pinellas area and its highly-rated schools. Contact
Herzwurm Homes
today.