Known as the Sunshine City, St. Petersburg enjoys consistently incredible weather and an affordable cost of living, which creates a highly appealing allure. Currently the fifth-largest city in Florida, St. Petersburg is one of the best places to live and work thanks to a strong jobs market, which is predicted to reach 42% in the next 10 years.
St. Petersburg is also a driving force for sustainability and was designated Florida's first green city based on the programs dedicated to water conservation, reforestation efforts, recycling, fuel-efficient technology, and more.
As of 2017, the city is entirely reliant on clean and renewable energy. The Arbor Day Foundation has designated St. Pete as
"Tree City USA,"
thanks to a landscape that includes over 250,000 trees.
St. Petersburg is a vibrant and exciting community to call home. If you're looking to buy and sell your home at the same time in the St. Petersburg area, don't fret — the process can be less stressful than you may think. Below are some essential strategies to follow to make buying and selling simultaneously in the St. Pete community as seamless as possible.
Follow these tips to handle your St. Petersburg real estate transactions
Finding the right agent is key
The first step in buying and selling a home at the same time is finding
the right agent
to help you navigate the process. As you prepare to sell, an experienced listing agent can guide you on the best ways to prepare your home for the market.
Identifying things like making necessary repairs and decluttering the home to make it ready for professional photography and videos are helpful ways to start preparing marketing materials ahead of listing.
As you prepare to purchase a home, your agent will suggest you get your finances in order to confidently move forward when the right home becomes available. In today's unpredictable and competitive housing market, securing funding and preapproval should begin ahead of your search.
Your agent will also assess the market to avoid any missteps and help you gauge realistic expectations as you move forward with the sale and purchase of a home. The right agent will have their finger on the pulse of the St. Petersburg community and will be your best resource as you navigate this process.
Understand the finances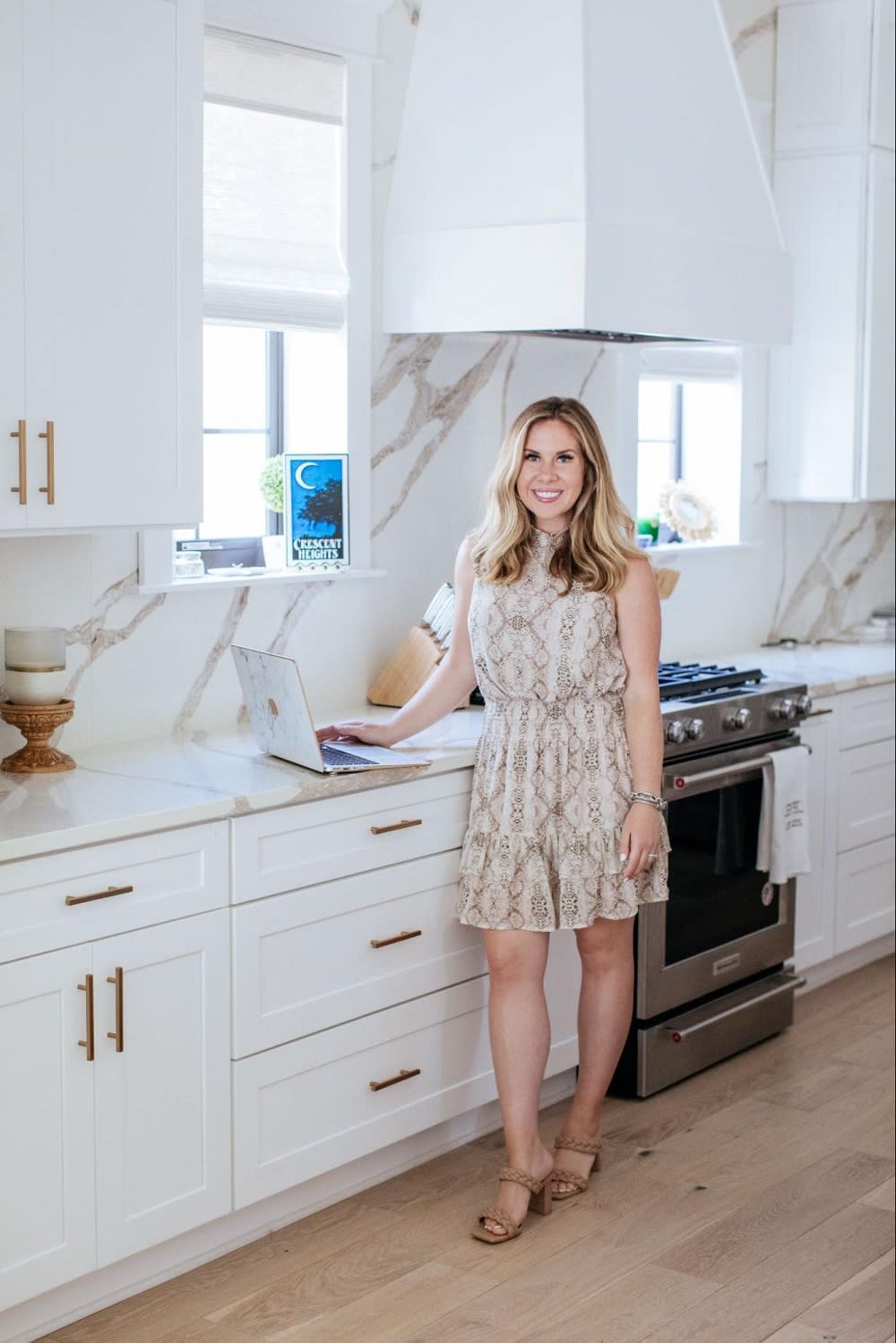 Many homeowners may not have the ability to purchase a new home without selling their original home first in order to put together a sufficient down payment. Know and understand your financial options to understand what you can afford and what you'll need to move into your new home.
To come up with the funds necessary for a strong down payment, homeowners may choose to consider lending options that include the following:
A HELOC, or home equity line of credit, uses funds from your current home as a down payment for your next home. If you choose this option, you'll need to have the HELOC in place before putting your house on the market. Plan accordingly rather than waiting to use a HELOC, as approval times may take longer. When your home sells, you will be able to repay the HELOC with the proceeds.



A bridge loan is another way to facilitate buying and selling a home simultaneously. With a bridge loan, you can borrow up to 80% of your home's value to pay off the existing mortgage and put the remaining funds toward the down payment of another home. Bridge loans can be paid off more quickly thanks to their design to fill the short gap between the sale of a previous home and the purchase of a new one. Interest rates are a few percentage points higher on a bridge loan in comparison to a regular mortgage due to its short term.



A 401(k) or other investment account loan lets you borrow against your retirement or another investment account to draw funds for a down payment. Borrowers can borrow up to half the balance or up to $50,000 (whichever is less) at reasonable interest rates. A benefit of borrowing against an investment account is the fact lenders won't count the loan as debt when calculating your debt to income ratio for preapproval of a mortgage.



Online companies such as Knock, Opendoor, Orchard, Ribbon, and others offer a new way to buy and sell homes. While each respective company offers varied services, they typically provide financing to make a cash offer on your new home before closing the sale on your existing home. This helps you avoid paying two mortgages. These services occupy only a small sector of the real estate market, so you'll have to ensure they operate in your market before gauging if this might be a financing avenue to pursue.
All about the timing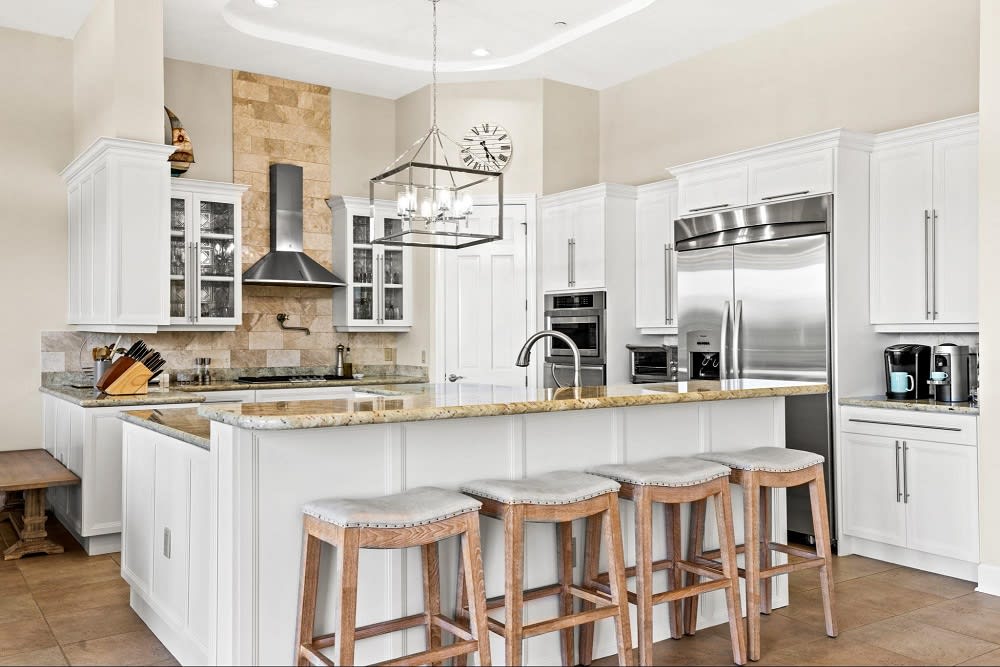 Once you've identified financing, your real estate professional will help you time each transaction. Begin by negotiating the closing dates that best suit you and your family's needs.
Organization is critical in getting the timing just right. Some helpful tips to get the process moving in a timely manner include:
Prepare your home to sell and begin looking for a new home.



When you're under contract to purchase with the inspections and negotiations complete, list your current home on the market and outline a closing date that coincides with your purchase closing.



If your purchase closes a few days away from the day the sale closes, consider staying with friends or family temporarily. Not having to rearrange moving logistics helps save you money and time.



Consider a "rent-back" agreement with the buyer, not to exceed 60 days, to allow for flexibility. Experts say that in today's market, it's not uncommon for buyers to offer to let the seller stay for free.



Rent-back arrangements aren't always simple, but your real estate agent can guide you in creating an agreement with language in the contract to protect both parties.
Partner with Leah Herzwurm today
Looking to buy and sell a home in the St. Petersburg area? Contact
Leah Herzwurm
to answer your questions and discover homes for sale in the St. Petersburg market. Leah is a Realtor who works hard to ensure her clients have the most successful transactions possible.