If you're like most people, your home is your haven. It's a place where you can relax, recharge, and spend time with the people you love. But as your family grows or your lifestyle changes, you may find that space in your home is nonexistent. When that happens, it's time to start thinking about upgrading your space. But where do you begin?
If you're one of the many people in St. Petersburg, Florida, who feels like they need more space in their home, don't despair—there are plenty of ways to upgrade your home to get the extra room you need. With a little thoughtfulness, you can do so in a way that adds value and style to your home. Here, you will find some key tips and tricks for thoughtfully upgrading your home when you need more space.
Add more living space

One way to upgrade your home is to add more living space. Whether you build an addition to your existing home or convert an unused room, such as a garage, into a new living space, it can give your family the extra room they need.
Another great option is to build a sunroom or screened-in porch. This will give you extra space that you can use all year round, and it's a great way to enjoy Florida's beautiful weather.
Not only will you enjoy all the benefits of having more space, but you'll also be adding value to your home. St. Petersburg is one of the most desirable locations in Florida, and homes here are constantly in demand. By adding more living space to your home, you'll be making it more attractive to potential buyers and increasing its value. And who doesn't want that? So if you're looking for a way to add value to your home, adding more space is an excellent idea.
Renovate existing living space

Refinishing unfinished space in your home can add significant value to your home. It will allow you to customize your space to fit your specific needs and taste. The kitchen is the heart of the home, and investing money in renovations in this area can make a big impact on the overall value of your house.
You could add features that will make your home more comfortable and convenient, such as a smart home system. If you want to create a more comfortable and efficient home, you can upgrade your HVAC system or install new energy-efficient appliances, which will also improve the value of your property.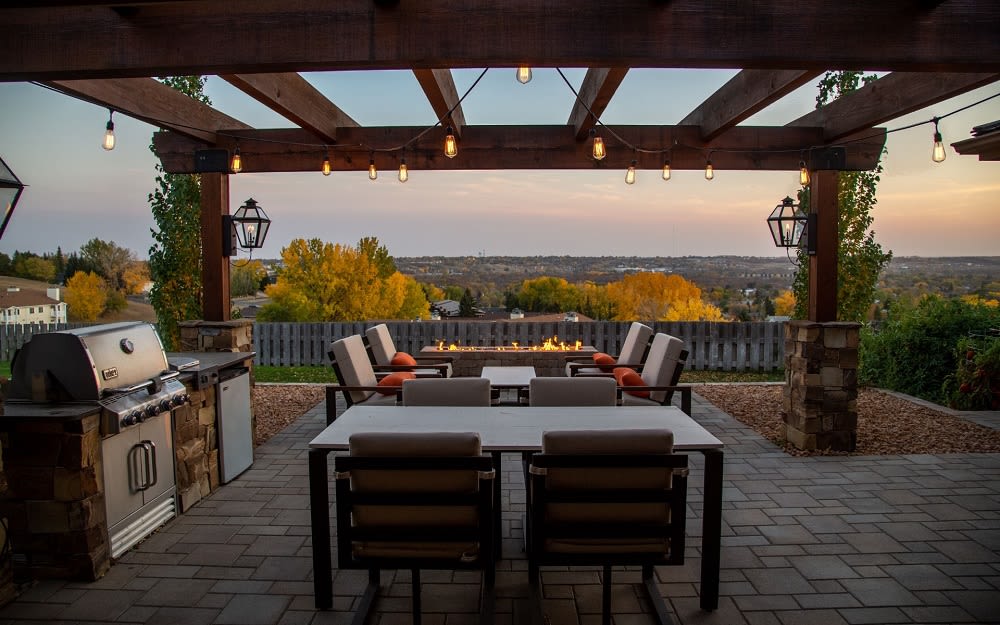 Photo courtesy of Unsplash

Other features that can boost the value of your home include outdoor kitchens, double-sink vanities, and elegant fireplaces. No matter which upgrades you choose, with a little effort, you can turn your house into the perfect place for your family. Not only will you be adding value to your home, but you'll also be improving your quality of life.
Landscaping

As any homeowner knows, your home is your castle. It's the place where you make memories with your family and friends, and it should reflect your personal style. As such, another great way to upgrade your home is to improve its curb appeal. By adding some beautiful landscaping, hiring painters to repaint the exterior, or having new windows and outdoor appliances installed, you can make your home more inviting and increase its value at the same time.
If you're not sure where to start, consider hiring a professional landscape designer. They can help you create a plan that fits both your budget and your vision for your home. It is also important to think about how you want to use the extra outdoor space. If you're planning on entertaining guests, you'll want to make sure that you have enough seating and that the flow of traffic is smooth.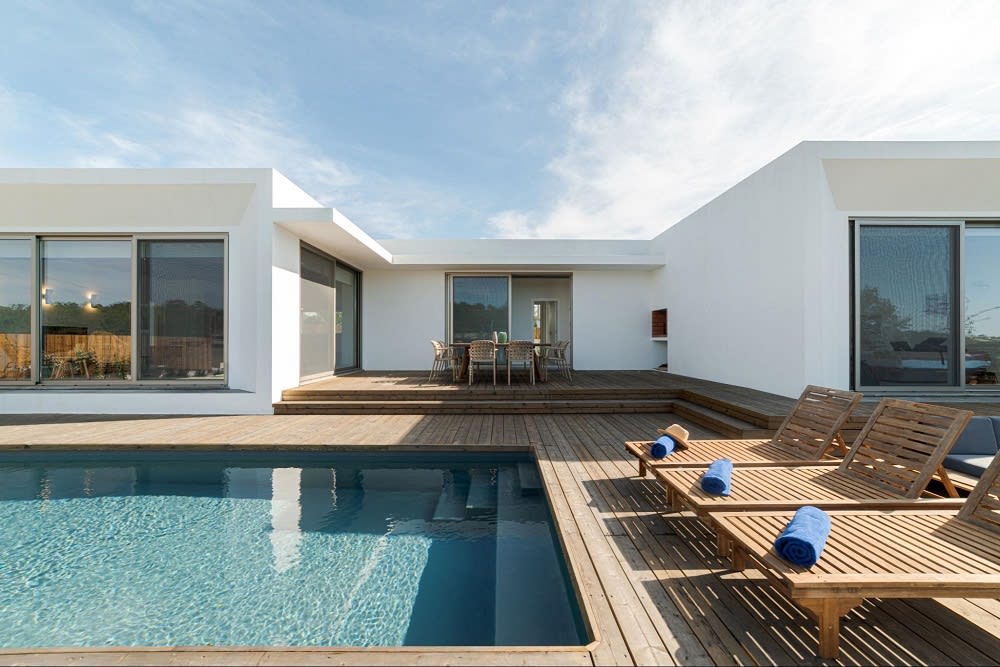 Photo courtesy of Shutterstock
The St. Petersburg real estate scene is home to many luxurious homes with beautiful landscaping. One of the many benefits of living in St. Petersburg is the weather. You can enjoy the sun all year long by the poolside in your backyard. Modern upgrades, such as pool pumps, saltwater systems, pool heaters, and pool covers, can help keep your pool looking great all year long. These upgrades can also help preserve your landscaping.
Purchasing a new home
Purchasing a new home is an exciting time. It's a fresh start in a new space that reflects your current lifestyle. There are plenty of reasons to consider upgrading your home. Real estate is one of the best assets and is a wise way to invest. According to the Federal Housing Finance Agency House Price Index (FHFA HPI), home prices in the St. Petersburg area have
increased by 29.6%
year over year.
As your family grows, your home may start to feel a bit cramped, and you may want to consider upgrading to a home that can better suit you and your family's needs. St. Petersburg is one of the most popular places to live in Florida, and for good reason. The real estate market offers buyers more space than other parts of the state, and the city is filled with beautiful homes. In addition, St. Petersburg is close to both the beach and the city, making it the perfect place to live for those who want the best of both worlds.
If you're interested in learning more about St. Petersburg real estate, contact Leah Herzwurm with
Herzwurm Homes
. Whether you're looking for homes for sale in St. Pete Beach, Tierra Verde, or anywhere in Pinellas County, Leah can help you find the property that is perfect for you. With access to exclusive information about
St. Petersburg homes for sale
, as well as valuable Florida real estate knowledge, Leah can help you find the perfect luxury property and can help you get the best deal on your future home. Reach out to her today.
*Header photo courtesy of Unsplash