Ever since the establishment of Fort Ross in 1812, St. Petersburg has been a city of pioneers and visionaries. As one of the oldest cities in Florida, it is home to some of the most unique nightlife spots in the state.

If you are looking for fun things to do in St. Pete besides visiting its beautiful beaches, look no further. This town has something for everyone, from laid-back tiki bars to live music venues. Whether you are looking for a place to dine with friends or dance the night away, the following list has you covered.
1. Ceviche Tapas Bar and Restaurant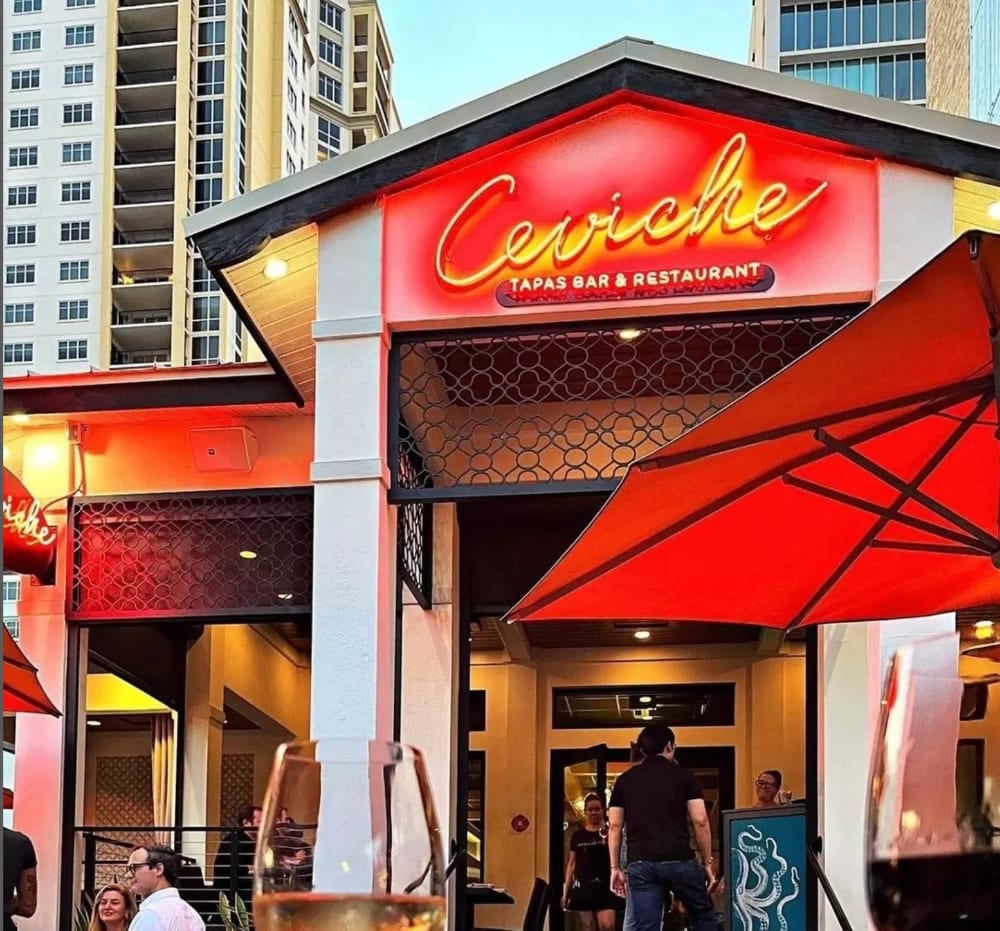 Photo from @cevichetapas

Ceviche Tapas Bar and Restaurant is known as one of the best restaurants in downtown St. Petersburg for its Latin-inspired dishes. The restaurant is famous for its Cuban sandwiches, Frita of the Month, salads, hot pressed vegetarian tempeh sandwiches, homemade sodas, Cuban coffee, and local craft beer.

Ceviche also offers a Latin underground dance club vibe with flamenco dancing and Spanish guitar music. And when it is time to wind down the evening, the surrounding area is a delightful location for an evening stroll.
2. The Ale and the Witch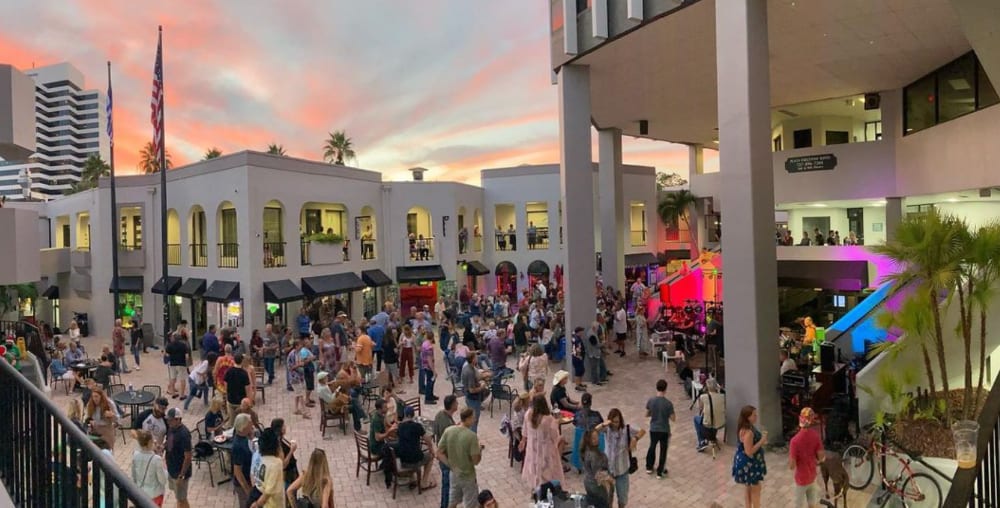 Photo by @aleandthewitch

An arcade brewery known for its craft beer scene and live music performances, The Ale and the Witch is one the best things to do in downtown St. Petersburg. The brewery is known for its wide variety of IPAs, saisons, stouts, and other craft beers. It is a popular destination for beer lovers who want a drink made specifically for their palates. Local media outlets have even recognized the brewery's progressive craft beers and live music.

The brewery's unique ambiance makes it a hotspot for nightlife activities. Patrons are welcome to bring their own food from the complex's restaurants to enjoy with their drinks. The Ale and the Witch also hosts live music performances on its patio, providing patrons with a unique nightlife experience.
3. Stillwaters Tavern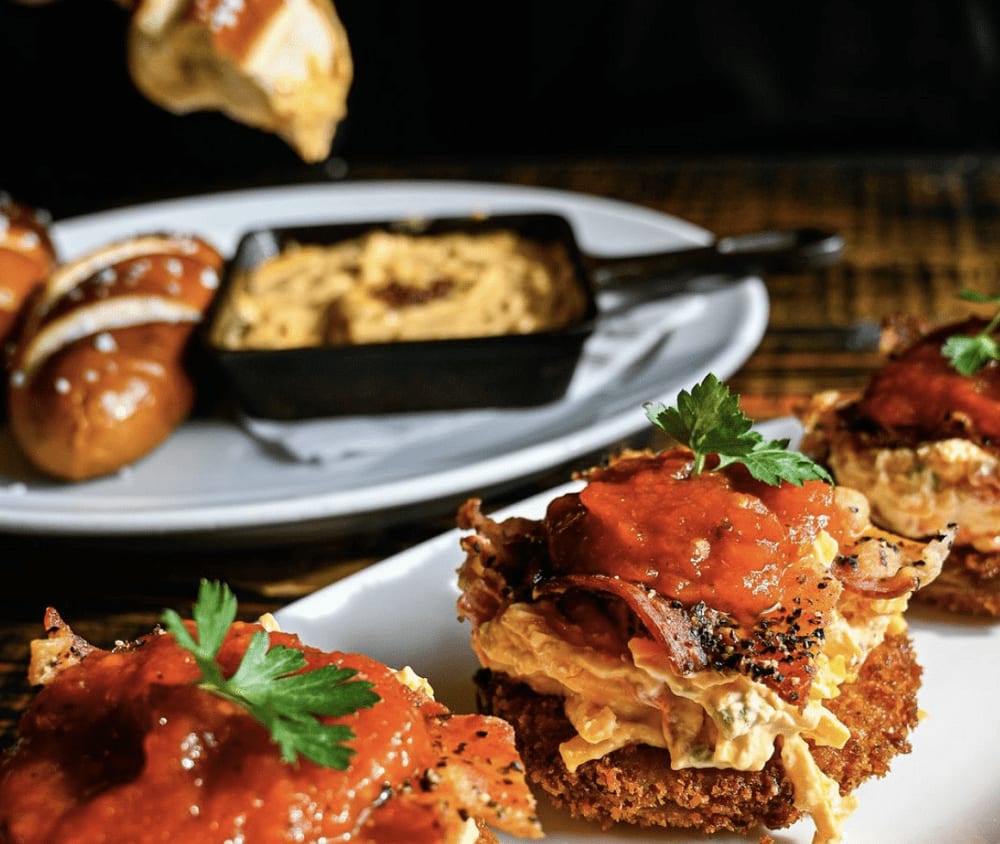 Photo
by @stillwaterstavern

Stillwaters Tavern is the perfect place for craft beer lovers. The tavern is part of the city's bustling nightlife scene, with plenty of pubs, speakeasies, clubs, and dive bars nearby. Visitors can enjoy craft beers from local breweries and imported beers from independent craft breweries such as Cambridge Brewing Company and The Independent.

The tavern also serves various pub-style dishes, including burgers, pierogies, and salads. It is the perfect stop for anyone exploring the city's other nightlife hotspots and craft beer spots on a craft beer crawl through Dunedin. Overall, Stillwater offers live music and a fun atmosphere that will leave visitors feeling refreshed and satisfied.
4. Red Mesa Cantina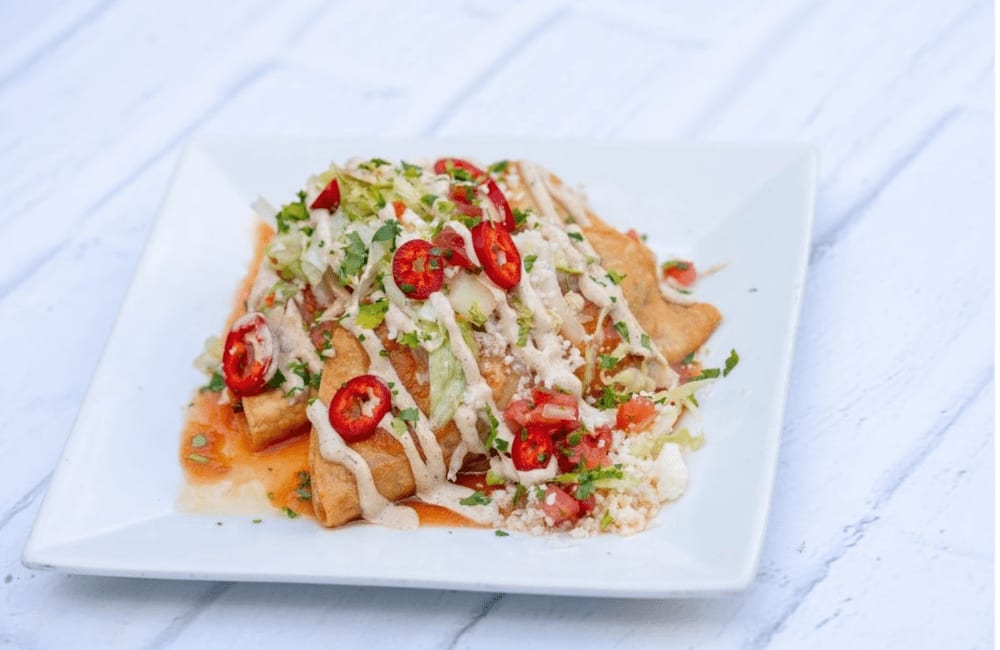 Photo by @redmesacantina

If you're looking for St. Petersburg restaurants that provide a great nightlife experience, look no further than Red Mesa Cantina. This popular Mexican restaurant in the Grand Central District of St. Pete specializes in Mexican cuisine, including tacos, burritos, and seasonal specialty dishes. The restaurant's menu is full of delicious options, from quesadillas to flamethrowers, making it a great place to eat no matter your mood.

Visitors can enjoy outdoor seating in the restaurant's courtyard and a full bar, providing plenty of entertainment options. Plus, the restaurant is known for its vibrant atmosphere and entertainment events, such as live music and dance parties, which make it a fun night out for anyone who visits. With all these features and more, Red Mesa Cantina is a great place to visit any night of the week.
5. Birch and Vine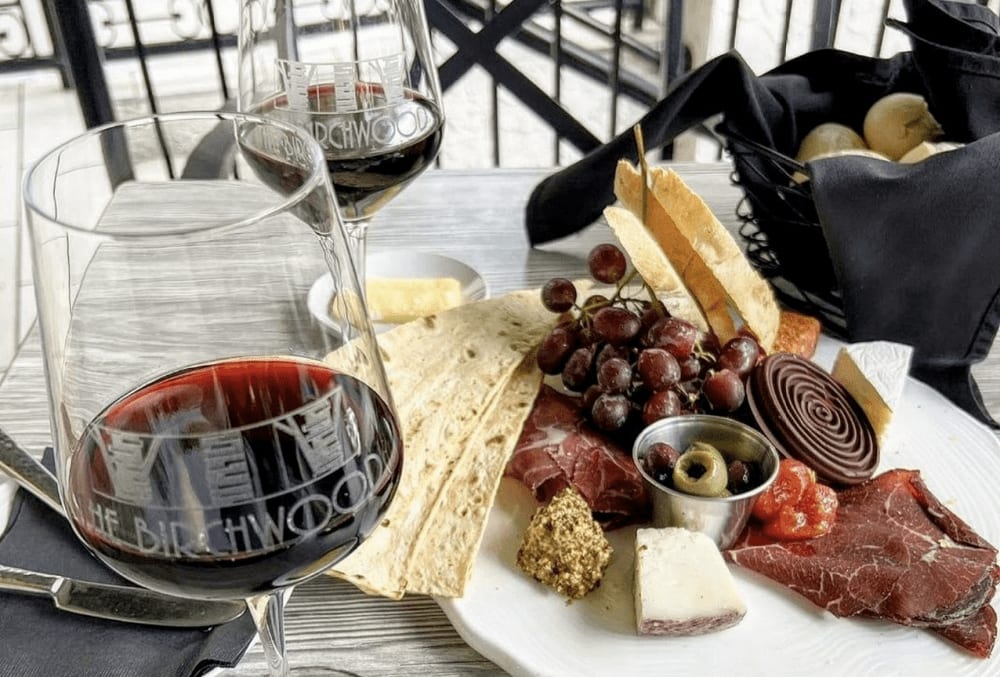 Photo
by @birchandvine

Birch and Vine boasts an eclectic menu that includes bar bites, burgers, salads, and vegetarian options. It also features live music performances seven days a week and events like comedy nights, live music jams, yoga sessions, and dance parties.

Besides its nightlife attractions, the area around Birch and Vine is packed with other things to do. Visitors can explore the historic neighborhoods of Tampa Heights or Seminole Heights or head to St. Pete's waterfront for fun activities like fishing or surfing. The adjacent boardwalk features several observation towers and plenty of other bars and clubs from which to choose.
6. Ringside Cafe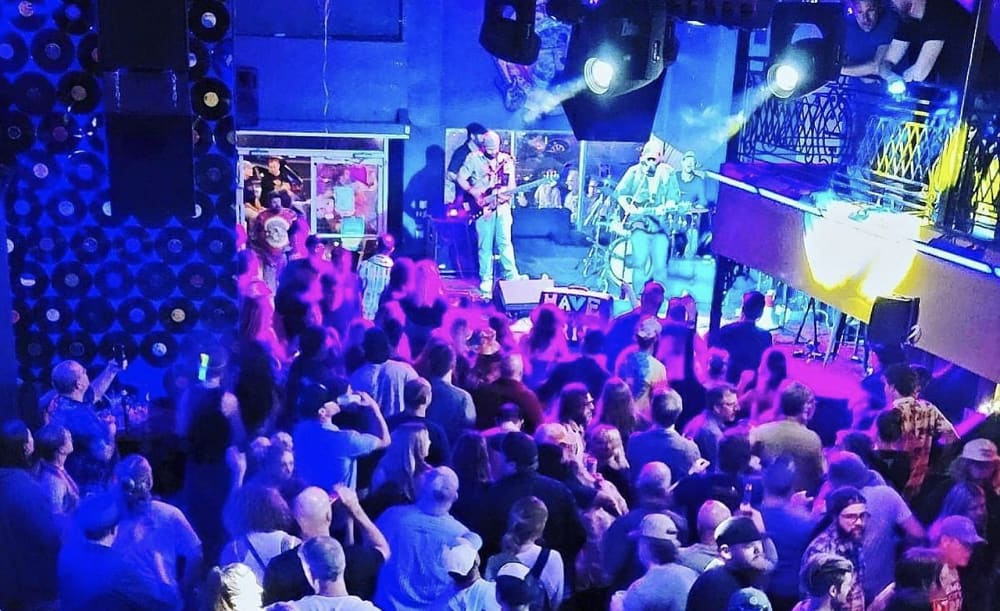 Photo
by @ringsidestpete

Ringside Cafe is a live music hotspot located within a historic 1912 building. The cafe features live music of various genres, such as blues, rock, funk, reggae, and pop. The cafe's ambiance is very much like that of a concert hall, with a full liquor menu and several beers on tap.

The live music at Ringside Cafe is offered seven nights a week and there's something for everyone. The cafe is a fantastic place to meet up with friends or show up solo to enjoy the music. With its excellent ambiance and music lineup, Ringside Cafe is a must-visit destination for music lovers in St. Petersburg.
7. The Canopy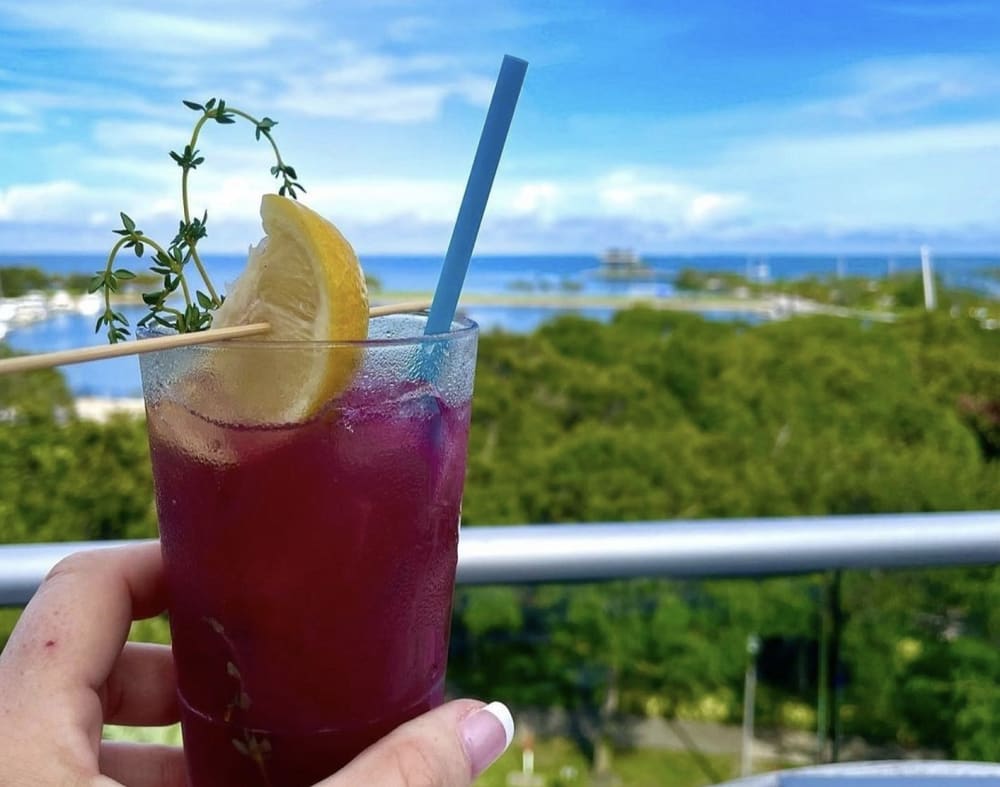 A rooftop lounge atop the Birchwood Inn, The Canopy offers a sophisticated ambiance with cushioned seating, covered canopies, and views of Tampa Bay. The Canopy is the perfect spot for date night with a fully stocked bar, signature cocktails, and a seasonal menu of casual dishes.

The atmosphere of the lounge is SoBe (South Beach), with a luxurious private cabana vibe. This rooftop lounge has become a popular nightlife hotspot with its fun atmosphere, great drinks, and beautiful views of Tampa Bay.
8. Tryst Gastro Lounge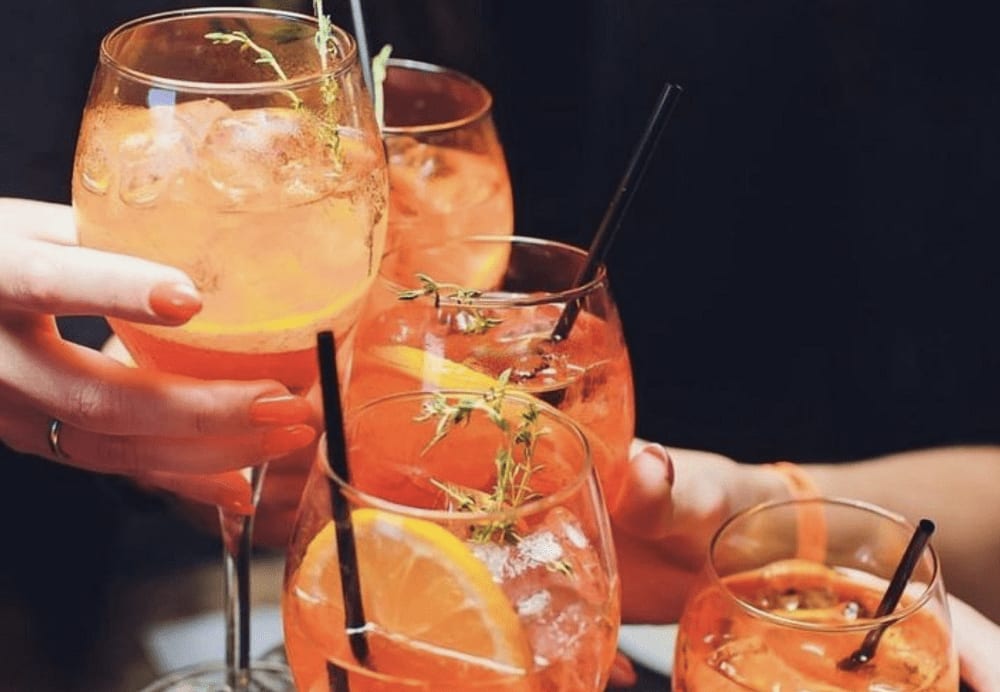 Photo
by @trystdtsp

If you are looking for restaurants in downtown St. Petersburg that double as nightlife hotspots, Tryst Gastro Lounge should be your go-to destination. The lounge is located in a historic building that was formerly the site of Hotel Detroit. It features modern and glamorous decor and a dog-friendly patio, offering an extensive selection of drinks and delicious cuisine. There is also a happy hour with half-off wine, beer, liquor, and appetizers.

Patrons can enjoy live music performances and watch local sports games on its large HD TVs or play pool or table tennis at the bar's arcade center. With so many things to enjoy about Tryst Gastro Lounge, you won't want to miss out on this fun nightlife hotspot.
Find a St. Petersburg home that fits your tastes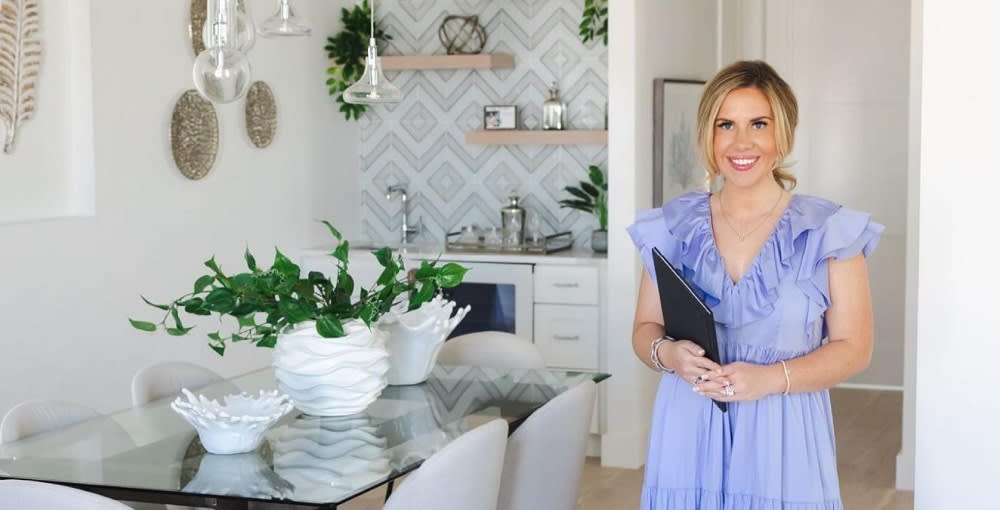 If you are hungry for a place of your own among St. Petersburg's best nightlife, be sure to enlist the help of an experienced real estate agent. A knowledgeable agent, such as those at
Herzwurm Homes
, who understands the local real estate market is your key to finding the right home at the right price.