Purchasing luxury real estate is a considerable investment, whether the property will be your primary home or a vacation rental. The location of your purchase will be a crucial factor as you project the value of your home over time. Considering the tax benefits for Florida residents, there are plenty of reasons why you or potential renters would flock to this state. There is no state income tax or taxes on 401ks, social security, or pensions, making this an excellent place for retirees or those looking to put more money away for retirement.

St. Petersburg is a sunny city along the Gulf Coast where your property could entice those who want to live closer to the beaches. You will need to be more discerning regarding the aspects of your property that you cannot change, like the location, lot size, or views. Most amenities can be added later, like a pool or home theater. St. Petersburg real estate has steadily increased in value as the buildable space has decreased, making this area a wise long-term investment.
Florida's tax perks

Considering the fantastic tax breaks offered to residents, it is no wonder why more and more people are moving to the area to take full advantage of the financial benefits and the tropical climate. When purchasing property in Florida, you save money on taxes while renting to tenants who also save on taxes.

The tax benefits will continue to attract new residents and save you money in the long run. As you consider the best location for your next move, Florida continues to attract those looking to save money and invest in a flourishing area.
Location is everything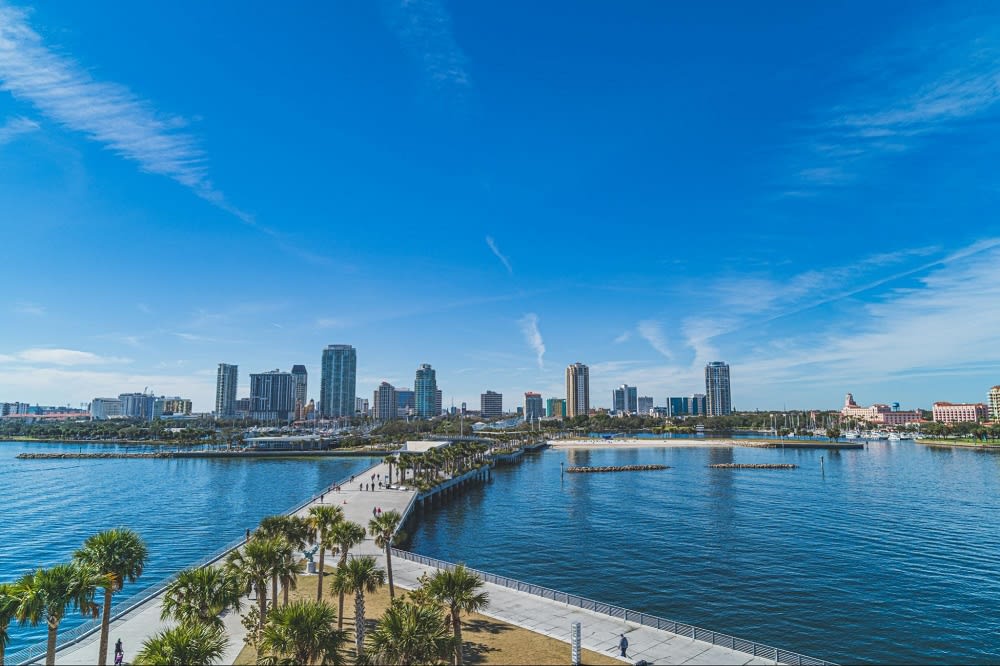 Photo courtesy of Shutterstock

With a low cost of living and an influx of people each year, Florida has proven to be an excellent place to own property. The superb beaches rank among the best reasons to live in the Sunshine State. Those moving to St. Petersburg can purchase property with the confidence that it will appreciate long-term value. The peninsula is mostly built up, and the city's scarcity of undeveloped land bodes well for those who own real estate here.
St. Petersburg has steadily grown in popularity with its burgeoning
commercial real estate
market, which has benefited the local economy. However, there are many pitfalls to look out for when picking your location, like ensuring that your property is not near busy roads or noisy establishments. An expert agent can also help narrow your home search to properties in your ideal location, whether close to town or further out.

Ultimately, you should research the location of any property before committing to living there or investing in the space.
The importance of amenities
Photo courtesy of Unsplash

As you think about purchasing luxury real estate or selling your upscale property, remember that a home's value increases with its roster of amenities. Many St. Petersburg homes have pools, and some come with a home gym or mother-in-law suite. As an investor, prioritize homes with empty spaces you can convert into recreational areas.

If you plan on selling in the new year or within a few years, consider what upgrades or renovations you can undertake to help your property stand out. Especially in Florida's climate, adding a covered pool or a permanent awning could be the deciding factor for buyers looking within a specific price range. Even in a seller's market, motivated buyers local to St. Petersburg have plenty of luxury properties to choose from, and it pays to make yours stand out.

Meanwhile, some condos for sale in St. Petersburg stand close to pristine beaches, while others offer sweeping views of the Gulf of Mexico. When shopping for a condo, you should find out what amenities are offered and how well the grounds are maintained. While the promise of on-site pools and hot tubs sounds enticing, you do not want to pay exorbitant fees for subpar service.
Curb appeal and views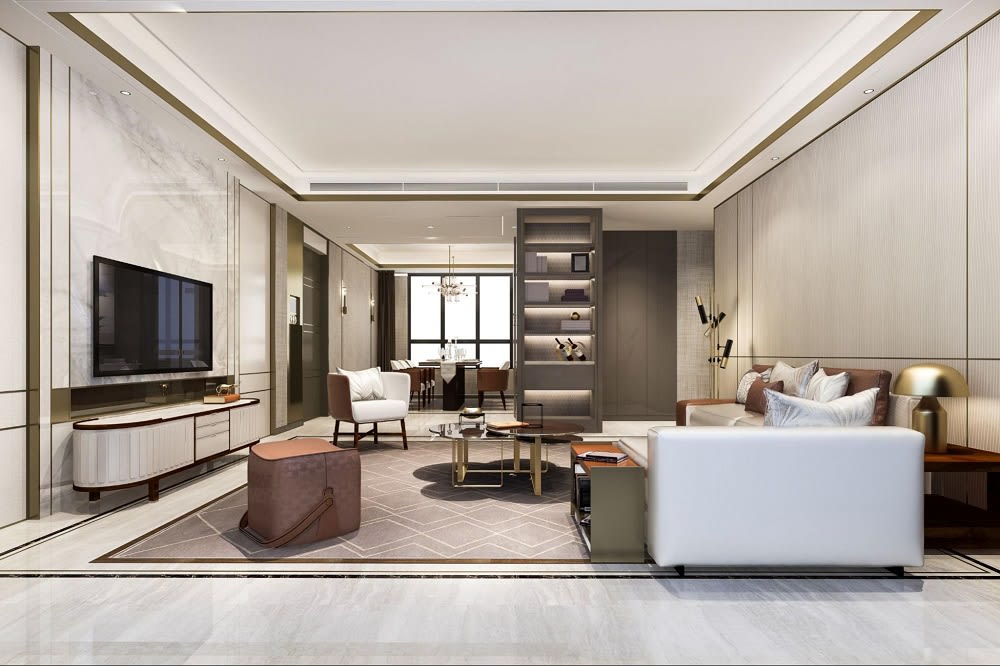 Photo courtesy of Shutterstock

Some aspects of your home you cannot change once you've made your purchase. Still, you can compensate for your lack of a view with expert landscaping. Or you can upgrade outdated features for a modernized and cohesive look throughout your house. You can always increase the value of your home through simple upgrades.

Perhaps you looked into the value of your St. Petersburg home recently and were pleasantly surprised. While some might jump into finding a seller right away, those monitoring the market may benefit from making improvements while waiting for another buying frenzy when the interest rates lower again.

Your real estate purchase is an investment where you should consider the home's and neighborhood's long-term value. Take your home improvement plans seriously and set deadlines to stay on track with your renovations and eventual sale.
Finding a real estate agent
St. Petersburg luxury homes are in high demand, and you should work with representation that can protect your interests while moving the transaction forward. You can find your dream home and close on time when you surround yourself with a
team of professionals
with industry knowledge and experience working through the ever-changing market.
As you consider the water-front beach houses and the luxury condos with breathtaking views, you should be confident that your agent will guide you through the process while keeping you informed every step of the way.
Leah Herzwurm
is a top-tier agent in the St. Petersburg and Pinellas County area and will go above and beyond to ensure you are confident when you get to the closing table. If you want to work with the best,
contact Leah today
.

*Header photo courtesy of Shutterstock